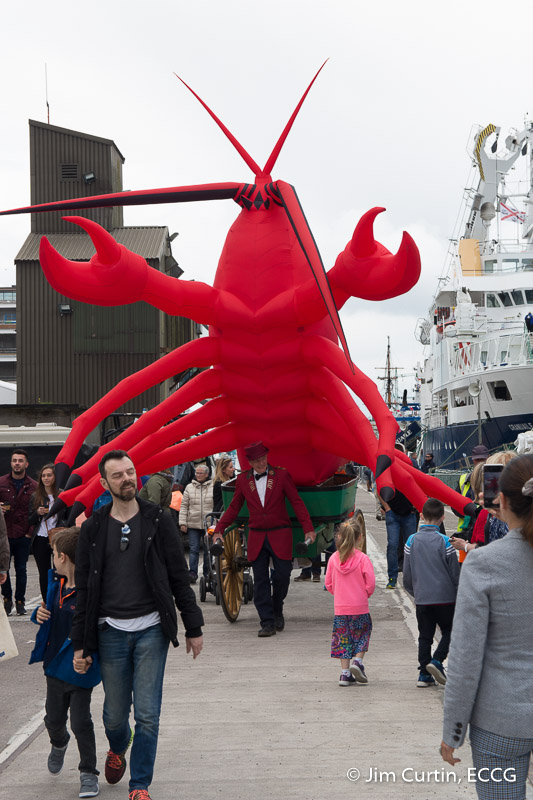 For the past 3 years the festival was held in Galway. Now it is the turn of Cork to run it for the years 2019, 2020 and 2021. The festival is a great way to learn about what goes on at sea that is not normally known to many people.
The availability of sea vessels for children of all ages to explore and to question their crews is great. Two sea going laboratories, RV Celtic Explorer and ILV Granuaile, were open to the public all day while the Irish Navy were also open for visits, their guns being of great interest.
On shore, there was plenty to probe in the form of presentations and talks. Nevin Maguire, the celebrity chef, gave a cooking demonstration while Pat O'Connell, the famous fishmonger from Cork's English Market was also there. Shanty music, pop, hip hop and the Army No. 1 band livened the spirits.
The importance of conservation and proper disposal of rubbish was highlighted in the form of lectures, displays and kids zones with interactive pirates and other sea characters.
To finish off the week there was a plunge swim from "Port of Cork" sign to Blackrock Castle.
Click here to see a gallery of images from this shoot. Enjoy!
 - Jim Curtin