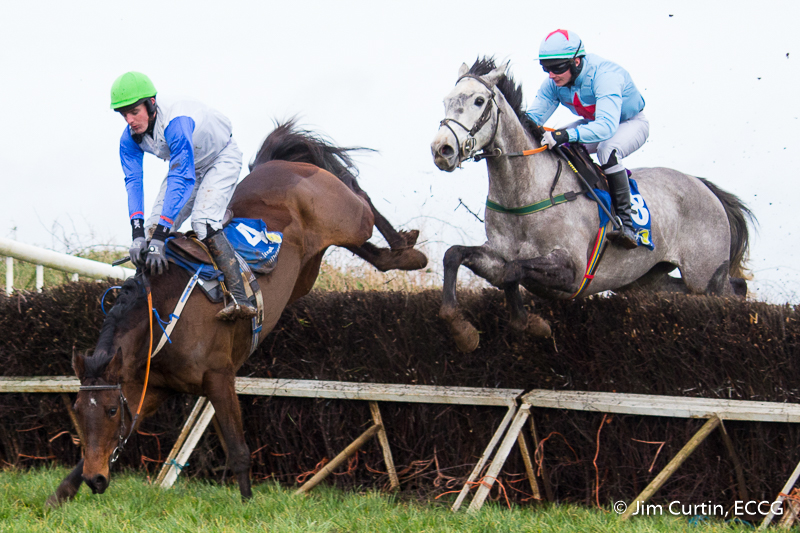 E.C.C.G.'s first sporting event of 2018 took us to Killeagh, Co. Cork on 14th January for the annual Point to Point racing.
Killeagh Point to Point has been held on the land of Joe and Bernie Hennessy at Knockane, for over thirty years and has one of the best viewing tracks for spectators overlooking five fences. Owners, trainers, breeders, jockeys and the local community all come together on the day to make it one of the most enjoyable events of its kind. There were six races held on the day with between 8 and 14 horses competing in each race leading to some very exciting finishes.
E.C.C.G. members all came suitably attired wearing wellingtons and warm clothing ensuring that nothing was going to get in the way of capturing that special moment despite the ever present threat of rain.
A great day was had by punters and photographers alike and lots of exciting and memorable moments were captured by our members both in the parade ring and out on the track.
Click here to see a gallery of images from the shoot. Enjoy!
 - Eileen Upton