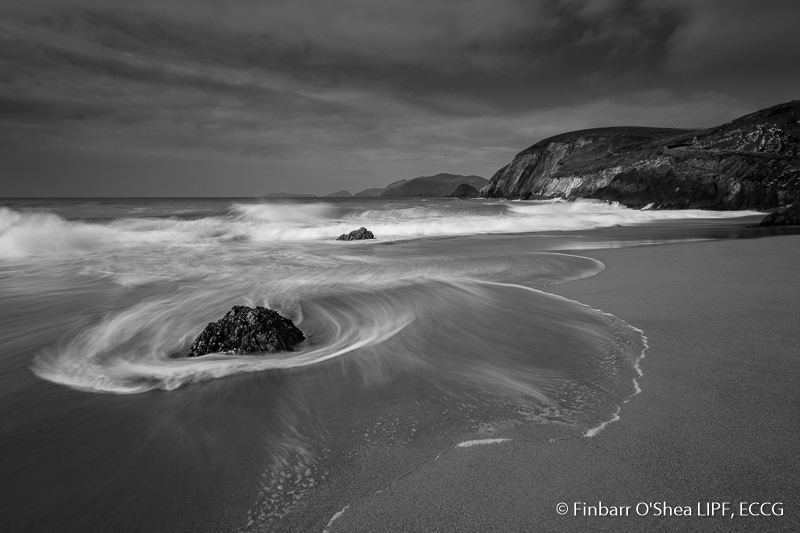 The image above, by Finbarr O'Shea LIPF' took first place in Grade A in our recent 'Black and White' competition. This is how he made the shot:
I took my picture at Coumeenoole on the Dingle Peninsula, Co. Kerry, a location I
visit a few times a year. I think it's best to photograph this beach
when the tide is on its way out at sunset. I converted the file from
colour to b&w with Nik silver efex which is a free download.
My camera settings for the picture were: ISO100,  F16,  1 Sec,  with a 6 Stop
ND Filter. 16/35 lens at 20mm Focal length, on a full frame camera.
 - Finbarr O'Shea