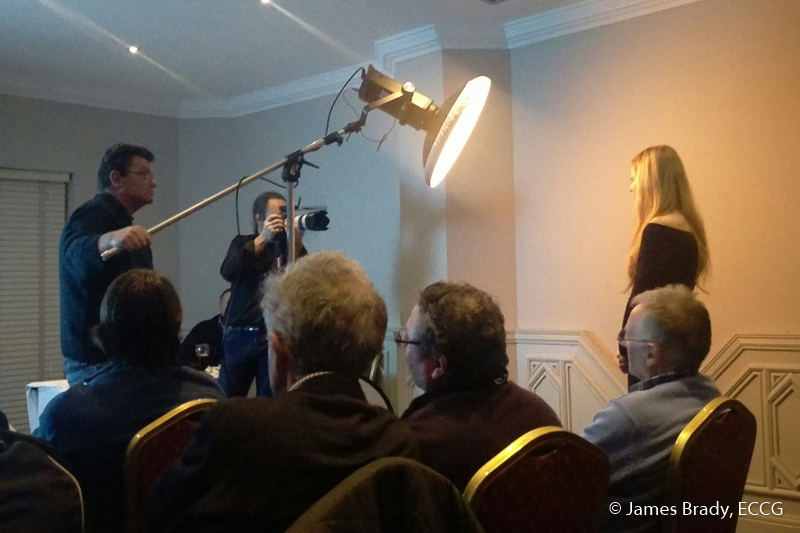 Why is it that of all the genres of photography, photographing a fellow human being in a formal setting can be one of the biggest challenges? It is a curious thing because while most of us feel a bit daunted at the prospect, those who do it well do it very well and with seemingly little effort. But there's the rub: we're around long enough to know that the easier someone can make a task look, the more accomplished they are at it. Therefore, with March themed for portraiture in the club, we needed some questions answered and hopefully some secrets shared on the topic.
So the hunt was on for a speaker/tutor who would demystify the techniques, share some knowledge and yet still keep it simple enough that we could go forth with basic equipment and achieve some decent results. A big ask. Yet, when we considered the question, agreement came quickly and we were delighted when Michael O'Sullivan FIPF FRPS, current IPF President and member of our neighbouring Cork Camera Group, agreed to do a mini workshop on the subject at one of our regular meetings.
Having had Michael speak and show his images several times previously, we were really looking forward to this workshop and we weren't disappointed. Starting with a single on-camera flash and a simple omnibounce, we were quickly acquainted with terms such as hard and soft light, shadows and highlights, broad lighting, short lighting, split lighting and rembrandt lighting while projected images of our wonderful model, Cassie, appeared courtesy of the magic of tethered capture into Lightroom, demonstrating each point, good and bad, in turn.



Modifiers, from reflectors and brollies, beauty dishes and softboxes, big and small were all covered and then it was on to a single off-camera flash controlled by a radio trigger enabling directional light to be placed practically anywhere on a set. While he demonstrated this with a studio light, Michael did remind us that the same effects were equally possible with hotshoe flashes mounted off-camera.
Technical issues, such as colour balance and exposure settings as well as the problems caused by poor ambient electrical lighting and light bouncing from some coloured walls or where a ceiling is too high to bounce light to/from were all discussed and strategies suggested for surmounting these problems. On set safety for everyone on such a shoot, especially where lights and modifiers are mounted on stands, was an equally important part of the workshop.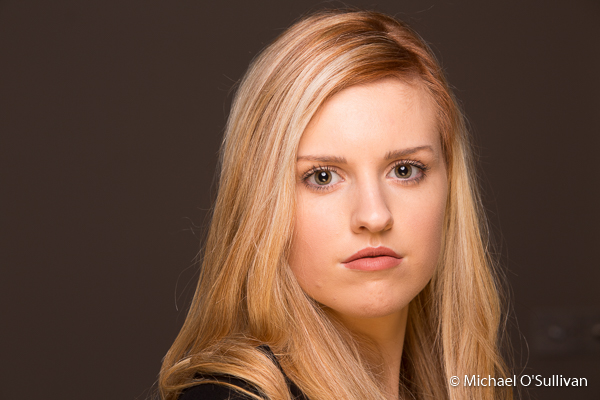 All of this in so little time and all delivered in Michael's own inimitable style. Unreal!
While there are many photography 'experts' out there around the globe just a mouseclick away, we are fortunate indeed to have the calibre of Michael on our doorstep who can, in person and in a matter of a couple of hours or longer, deliver and demystify the nuances of the subject. Thanks a million Michael and, of course, Cassie, for a fantastic mini workshop.
All of Michael's images in this post  are straight RAW captures taken in our meeting room with only one light.
See more about Michael here:
Website: www.mosullivanphoto.com
Facebook: www.facebook.com/MichaelOSullivanPhotography
Twitter: @MOSPhotoIreland , @OSMPhotography
Irish Photographic Federation: www.irishphoto.ie/about/council/
Email: info@mosullivanphoto.com
If you have an interest in photography and would like to find out more about East Cork Camera Group, click the 'Contact Us' link and leave us a message.