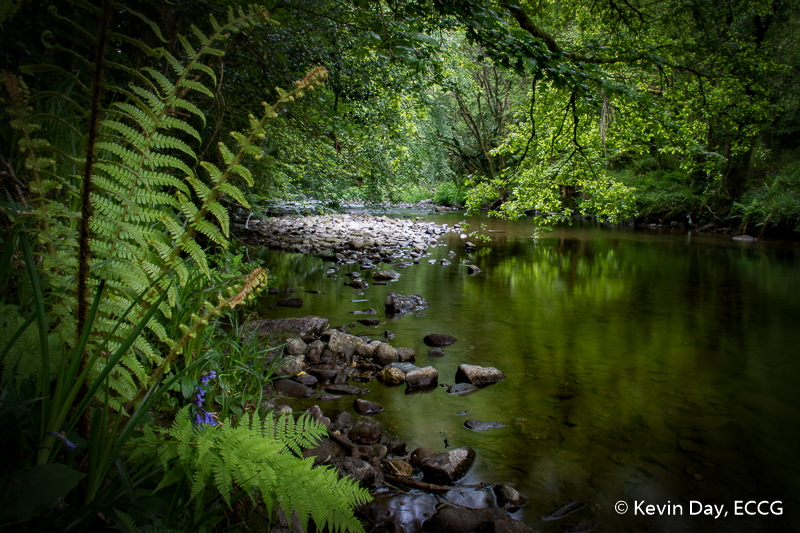 On Sunday 29/5/16, a small group of us travelled east towards the Nire Valley in Co. Waterford. The day started very sunny but as evening came the rain began to fall. This did not deter us however.
On the Dungarvan to Clonmel road we came to the village of  Ballymacarbry, here we took a right turn and this road led us to the Nire Valley.
This Valley is part of the Comeragh mountains and was formed during the last Ice Age.  It contains many beautiful glacier lakes. We only travelled a short way into the valley and took some nice shots by a two arched bridge next to Hanora's cottage.
After a quick break at the local hostelry, we made our way back towards Dungarvan. We stopped at a lovely grotto by the roadside, perfectly placed in the high rock face.  A short distance before the town, we made a stop at Colligan woods, here we found a gem.  The Colligan river, with a nice foot bridge, passes through a most beautiful wooded area, with designated walks of varying capabilities. This area has great potential for the enthusiastic photographer!
We took many nice shots here, but, as the rain became more persistent we reluctantly gave in and headed for the car.
No doubt we will make a return journey to this area in the not too distant future.
Click here to see a gallery of images from this shoot. Enjoy!
Mary Day