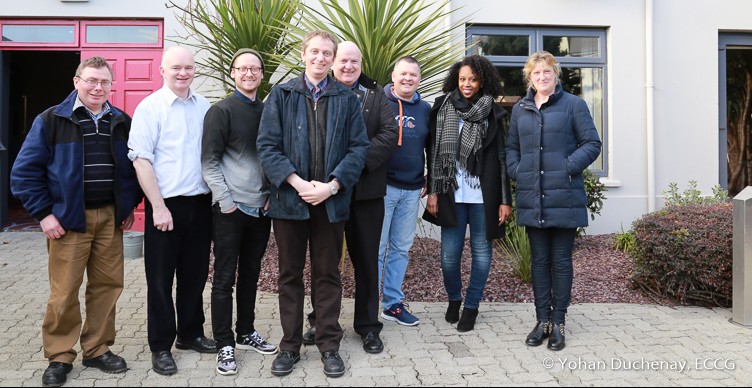 When we first came across travel and lifestyle photographer, Rowan Thornhill, at our Culture Night Exhibition on 19/9/14 last, we were immediately impressed with his natural light portraiture. We resolved there and then that we would have to get Rowan to conduct a workshop on the subject for us and that came to pass recently at The Midleton Park Hotel.
With the wonderful model Nadege on hand, Rowan conducted a comprehensive workshop beginning with a short classroom theory module followed by hands on shooting, inside and out and finishing with some post processing of some of the images taken.
Some of the topics covered during the workshop were communication with the model, posing, looking for the light, determining the direction of the light and observing what slight adjustments in the position of the model and/or photographer does to the light and shadow on the features. The use of diffusers, reflectors and flags to manipulate light was also covered.
This was a really first class and worthwhile workshop with tips to be picked up at every turn. Thanks to Rowan and Nadege for all their help and patience.
Mouse over the image below to activate the slideshow. More images from the workshop can be seen here. Enjoy!