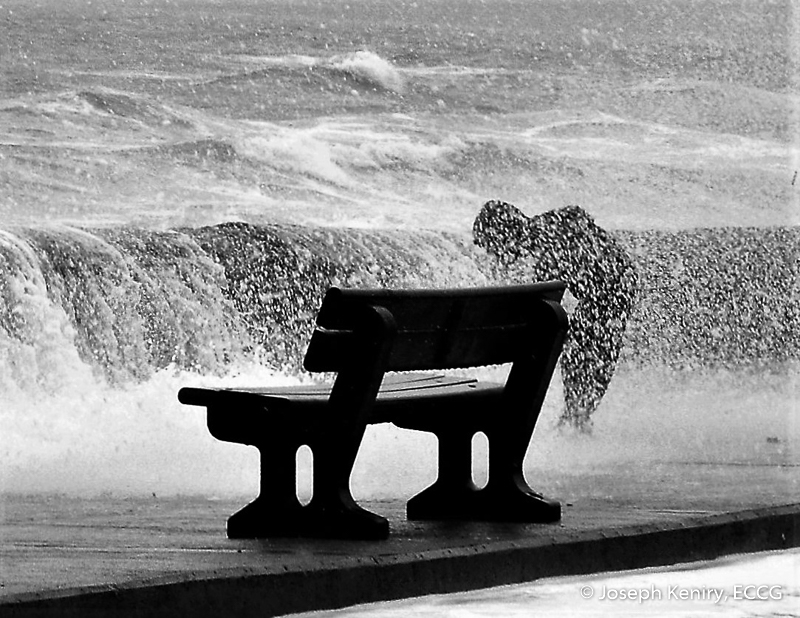 After the Christmas break it was great to get back into competition mode again. With twenty-five entries and thirty-one voters in house at the Midleton Park Hotel on Tuesday 7/2/17, there was a buzz about the room as the first internal competition of the year was about to kick off.
The theme was 'Weather' and, living in Ireland, there should be no problem getting shots for that competition surely? The strong entry was an affirmative answer to that question, and as the entries were projected, the voting got under way.
An hour later, the number crunching got under way and it was apparent immediately that there would be several close contests within the Grades. This is how the final numbers fell:
Grade A saw current Photographer of the Year, Zane Llewellyn take first place while Kevin Day and Mervyn Daly took second and third.
Joe Keniry took top spot in Grade B with the image above which was also the highest scoring image across all Grades with 677points. He was followed in Grade B by Keith Johnson and new member Remigiusz Boron.
Grade C saw another new member, Sonja Eisenberg, take first place with Andrew Foley and Miriam Keogh in second and third.
Well done to all concerned especially our new members who didn't delay in making their mark in the club.
Click here to see a gallery of images from the competition. Enjoy!
See also:
How I took that Shot - Zane Llewellyn
How I took that Shot - Joe Keniry
How I took that Shot - Sonja Eisenberg
Competition Gallery
Winners Presentation Photos
Competition Results and 2016 League Table
If you are interested in photography and would like to know more about East Cork Camera Group, click the 'Contact Us' link above.