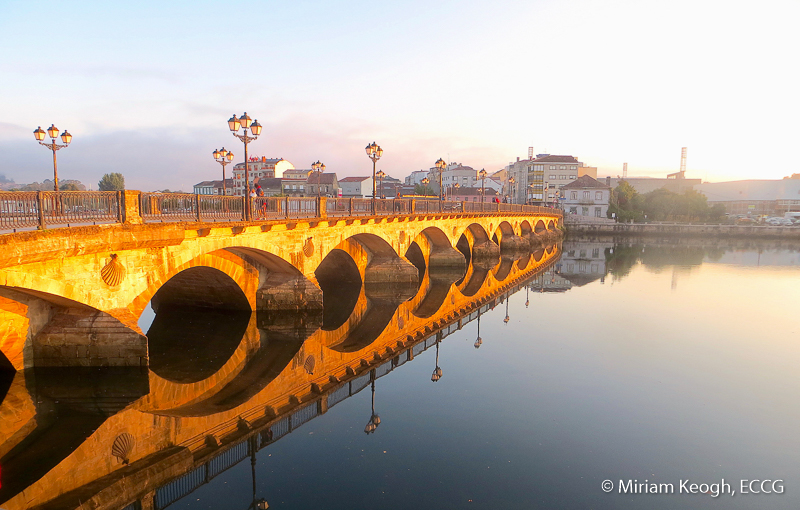 Miriam Keogh took the top spot in Grade C in our recent 'Vacation' competition with the shot above. This is how the shot came about:
This was a bridge I was walking over in Pontevedre in Spain as part of the Camino Way. It was early morning and only fellow walkers were to be seen beginning the days journey. The water was so calm and the sun just rising which gave it the orange glow and I just had to stop and take a photo.
 - Miriam Keogh
Well done Miriam.
Click here to see a gallery of images from the competition.
See also:
How I took that Shot - John Tait
How I took that Shot - Noelle Lowney
Winners Presentation Photos
Competition Results and 2017 League Table